S1E15 - Acts - Chap. 16
Join us as we dive into the Book of Acts!
a year ago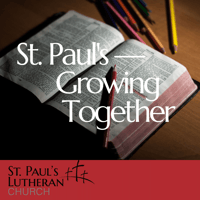 Acts - Chapter 16 (Episode 15)
In Acts 16, Paul begins his second missionary journey, revisiting some of the churches from his first missionary journey, but also striking out a new path to the world far beyond Judea. In this session, we cover a brief overview of Paul's journey as a whole and then go as far as Philippi where Luke records three very different encounters with people there.
You can find handouts from our class at https://www.stpaulslutheran.net/bible-study/bible-study
Find out more at https://growingtogether.pinecast.co